The long tradition of shell-fishing in our area is celebrated every year at the Wellfleet Oyster Fest. This year's fest takes place on October 15-16,, during what we call second summer on Cape Cod.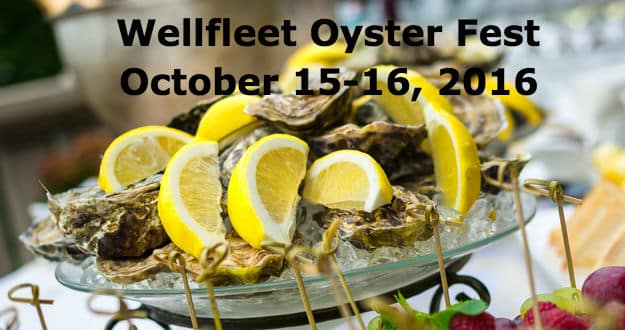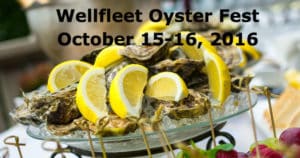 Just up the road from our Inn, Wellfleet is known as having one of the best oyster beds in the world. This annual fest, which is sponsored by Shellfish Promotion and Tasting, Inc. (SPAT), is a celebration of the area's heritage and also a fundraiser to help the organization promote and sustain the local shell-fishing and aquacultures industries.
Head to Wellfleet's town center on Saturday and Sunday and you'll find an array of activities. The star attractions are oysters and clams, which are served at rawbars, stuffed, dished up in chowders, and made into any number of delectable dishes. And beer fans will be happy to see New England beers and ales for sale—a perfect go-with for oysters—along with local wines. On the schedule for Saturday afternoon is a highlight of the festival, the Oyster Shuck-Off, where amateur shuckers test their skills and the winners walk away with cash prizes.
Other events include local musicians, more than 80 select artists and artisans showcasing their creations, a screening of the movie Sonic Sea, and a children's area with craft activities and a Moonbounce. You'll find a full listing of events and the weekend's schedule on the Oyster Fest website.
Wellfleet Oyster Fest
October 15-16, 2016
Town Center, Wellfleet, MA
508-349-3499
Admission, $10/person; food items and some events are extra
Saturday –Sunday, 10:00 a.m. – 5:00 p.m.
Saturday movie, 7:00 p.m.
Oyster Fest is a top fall event both for the area and for the Whalewalk Inn, so don't wait too long to book your stay!