Pamper Yourself at Our Day Spa
**Please note massage requests are best made at least a week in advance of your arrival. Additionally, the exercise equipment and lap pool are currently open in the Wellness/ Spa center. The hot tub and sauna will be opened during PHASE 4 of the re-opening, date to be determined. **
Relax, rejuvenate, and restore your inner balance and harmony at The Spa and Wellness Center, our very own day spa on Cape Cod. If our heated indoor pool, hot tub, gym, and sauna aren't enough…treat yourself to one of our soothing massages following an exhilarating day at the Cape's National Seashore beaches, hiking trails or Rail Trail bike ride. You can pamper yourself with a relaxing massage to complete your stay.
Spa Services (offered by appointment only on a limited basis)
Therapeutic/Swedish Massage 60 or 90 Minutes $95 $135
This classic technique uses even, thorough strokes with light to moderate pressure. This massage will help relieve stress both emotional and physical. It will relax muscles and improve circulation.
Sports or Deep Tissue Massage 60 Minutes $95
This technique applies pressure deep within the muscles that need extra attention. A variety of firm, deep strokes, and trigger points are used to loosen stressed and strained muscles and increase circulation.
Combination Massage 60 Minutes $95
Our most popular massage combining the techniques of a Swedish Massage and Deep Tissue Massage. It will soothe, relax, relieve stress, loosen strained muscles and increase circulation.
Hot Stone Massage 80 Minutes $140
Designed to take you to the next level of relaxation and healing. Feel the worries melt away as warm lava stones are massaged onto your skin.
Aromatherapy Massage 60 Minutes $95
You are massaged with the essence of rare oils. This aromatic massage is an experience of natural wonder. This is excellent for reducing stress and muscle fatigue while improving circulation. It can be combined with either a Swedish or Combination Massage.
Wellness Center Hours 8:00 AM to 8:00 PM daily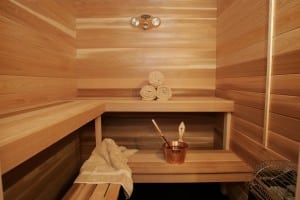 Massage Therapy Hours by Appointment daily from
10:00 AM to 5:00 PM
Appointments
We recommend that appointments be made in a week in advance to arrival to ensure therapist availability. This will ensure desired services and times. A credit card number is required to guarantee all appointments.
Cancellations
Should you need to cancel please notify us 48 hours prior to the appointment time. Failure to do so will result in the full-service rate charged to your account. If you are running late, please call so we can adjust your appointment time or reschedule the treatment.
Gift Certificates
You can purchase gift certificates for a specific dollar amount or for a particular treatment.