Once warm weather hits, almost everyone wants to dine outside if they can. So starting Memorial Day, we serve our Inn breakfasts outside, and guests can begin their day by soaking in the splendor of the area.
When it comes to lunch and dinner, our guests have a fabulous selection of outdoor dining choices situated in special settings.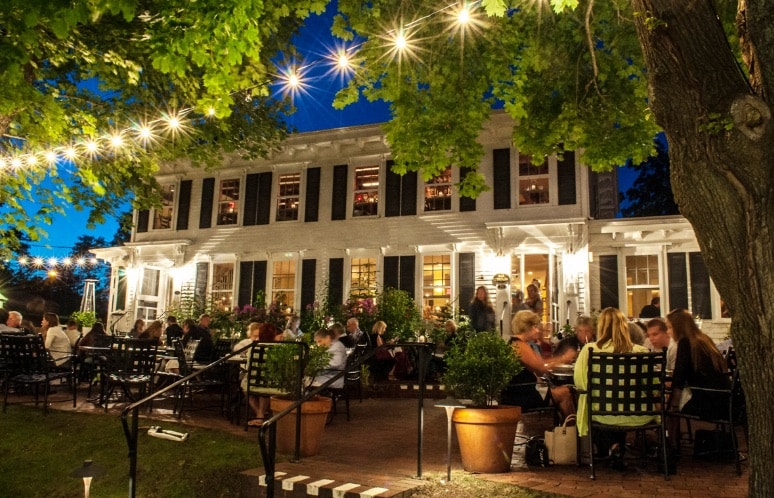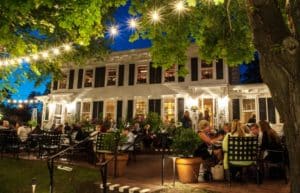 One of our favorites, located in neighboring Wellfleet is Winslow Tavern. It was named for Edward Winslow, one of the original Mayflower pilgrims, and the current owners trace their heritage back to him across 16 generations!
The classic home, which has housed a restaurant for more than 50 years, has charming indoor dining but come summer, you want to be sitting outside on the pretty garden terrace. This is where Winslow Tavern hosts its popular Oyster Happy Hour. Starting on June 26 through Labor Day, 2016, it features super deals on Wellfleet's finest oysters, delicious washed down with the restaurant's killer Bloody Mary.
Fresh and local are the hallmarks of the menu here. Cod with a slow-roasted tomato and garlic confit, and sweet corn risotto with seared sea scallops are two of the tempting entrees. If you're into desserts, this is a good place to enjoy a slice of salt caramel tart or luscious triple chocolate mousse, two of the yummy choices.
On Sundays, the restaurant features a prix-fixe menu highlighted by a slow roast suckling pig. Priced at $30/person, it's always a different menu, and always a treat.
Winslow Tavern
316 Main Street, Wellfleet, MA
Lunch: Friday – Sunday, 12:00 p.m. – 3:00 p.m.
Dinner: Wednesday – Monday, starting at 5:30 p.m.
Oyster Happy Hour: June 24 through Labor Day, 2016, 3:00 p.m. – 5:00 p.m.
508-349-6450
Come visit us and enjoy the best of dining—and lodging!—with great outdoor views.
Photo courtesy of Winslow Tavern.