Cape Cod Maritime Days are the kickoff to a fun summer season, and a great time for guests to visit.
Our area has a rich history in seafaring and fishing and this annual event pays homage to that. Visitors will find lots of fun activities around Eastham and throughout the Cape, including a festival, guided kayak trips, lighthouse and walking tours, art exhibits and lectures on maritime lore. Here are a few of the highlights.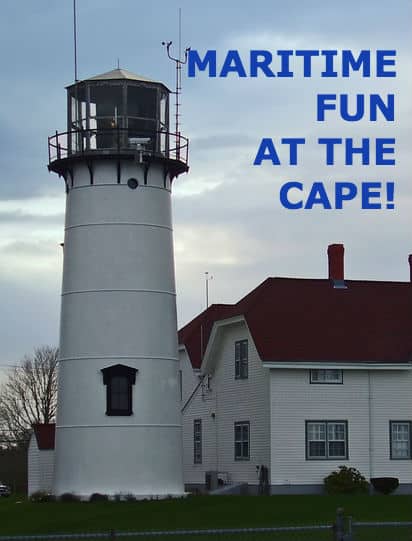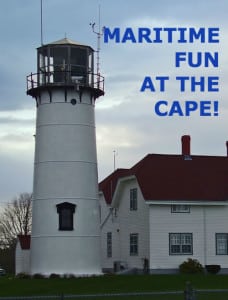 Guided Kayak Excursions. Led by knowledgeable guides and naturalists, the tours provide a chance to see Nauset Marsh, lots of wildlife and stunning views.
Great Marsh Kayak Tours
May 1 – May 31, 2016
17 Neptune Lane, South Yarmouth, MA
508-328-7064
Chatham Light Tours. Check out the stunning views from the second-oldest lighthouse on the Cape, located on the grounds of the Coast Guard Station.
May 4, 2016 and May 18, 2016
Chatham Lighthouse
37 Main Street, Chatham, MA
Admission is free
508-430-0628

Catboats to Clipper Ships: Boatbuilding on Cape Cod. This wonderful exhibit delves into the history of boatbuilding with interactive displays on the process. Includes videos of boat-building projects from clipper ships to catboats.
May 1 – May 31, 2016
Cape Cod Maritime Museum
135 South Street, Hyannis, MA
508-775-1723

Maritime Art of Alexandria Boudreau. A selection of the Cape Cod native's work shows her love of the ocean and appreciation of sailing.
May 1 – May 31, 2016
Barnstable Town Hall, 2nd Floor Hearing Room
367 Main Street, Hyannis, MA
508-862-4767
And what better place to stay for the Maritime Days than here at the Inn—in the former home of a whaling captain!